About the Author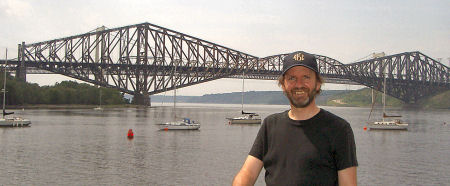 Michel Bruneau is an author at the mercy of left and right sides of the brain fighting for control of the keyboard. The entertaining and thought provoking novels engendered by this conflict have won a number of awards (such as the Grand Prize Next Generation Indie Book Awards and the ASCE George Winter Award). Most fortunately, Michel Bruneau is not a dead Author—yet.
In other words (and more words):
Michel Bruneau is a boring engineer of the not so boring kind—whether he is emancipated or dead remains to be seen. His 2009 novel (Shaken Allegiances), which won the 2010 Grand Prize Next Generation Indie Book Awards and received much acclaim, depicted a Kafkaesque post-disaster world at the hands of self-serving actors. Along a different tack, The Emancipating Death of a Boring Engineer is an uplifting story with an upbeat ending, because it was written with a pen of a different color. His third novel, My Author is Dead, is a genre-defying satire set in a dystopian society; while first and foremost entertaining, it has been reported that it has a tendency to make "brain-gears" spin.
Michel Bruneau's blend of deadpan humor and keen eye for the nonsensical side of human nature underlie his original perspective on contemporary existence.
In the technical realm, he has been an earthquake engineer for over 20 years, doing his share to reduce the risks of infrastructure collapse. As a professor and researcher, he has extensively published and has received many awards for his work. Born in Québec City, expatriated by the demands of work, he lives in Buffalo, enjoying its comparatively balmy winters.
AISC Interviews
AISC Steel Profiles Podcast Episode #19: Michel Bruneau
(June 2012, 55 minutes)
From Quebec City to California, with stops for earthquake reconnaissance visits, steel, and the novel "Shaken Allegiances"
(as part of the AISC Podcast series Steel Profiles , produced by AISC Continuing Education)
People to Know - The Engineer as a Writer
MSC, February 2012